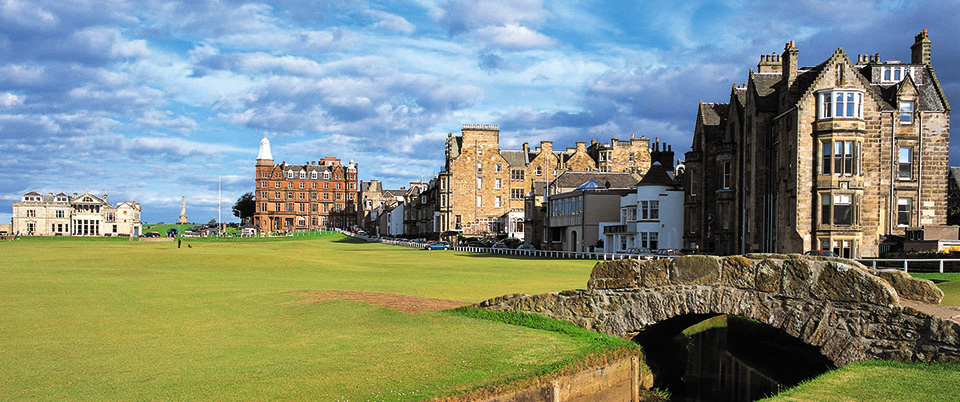 St Andrews Old Course
St Andrews 2022/23 – The Home of Golf
Due to Covid-19  tee times for 2021 have now moved to 2022.
We only have a few Old Course times left for 2023 so please get in touch with us to organise today.
St Andrew's Old Course tee times are the most sought after in Scotland, if not the world.
Tee times can be applied for from 21st August to 4th September the year before play and we will gladly assist you in your application as this is clearly the best value option of obtaining Old Course times.
We also have an allocation of guaranteed times, these trade times do cost more, but are guaranteed and included in a 4-night package.
There is also the possibility of playing the Old Course via the ballot option and we will gladly assist with this option. Almost every day there are times allocated to the ballot. This is an option favoured by many of our clients and with our help, in good planning to maximise your chances, there is a good chance of obtaining times however there are obviously no guarantees. In April/ May, we generally have a success rate of 70% in ballot applications, 60% in June and July and 30% in August into September before the ballot option closed in September
We can also obtain premier packages from St Andrews and times are included in a luxury package inclusive of 4* and 5* accommodation.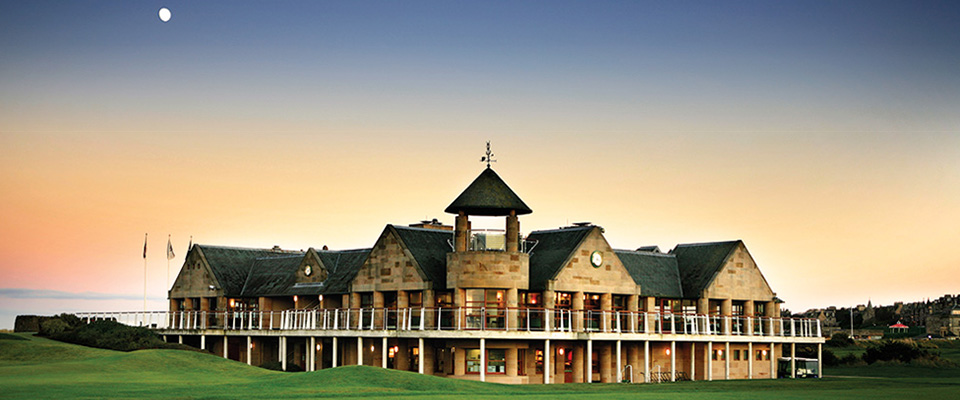 The Links Clubhouse
St Andrews Courses
St Andrews Links, the undisputed home of golf, has 7 courses in total, The Old Course, The New Course, The Jubilee, The Castle Course, The Eden, The Strathtyrum, and The Balgrove. These courses offer a fantastic range of links golf to suit all golfing levels.
St Andrews local's rate the New Course as a better course than the Old Course and the Castle Course is outstanding.
Things to see & do in St Andrews
There is more to St Andrews than just its superb golfing heritage. The historic town is vibrant and cosmopolitan with a great atmosphere. Its great architecture, history, shops bars, cafe's and restaurants, should be experienced by golfers and non-golfers alike at some stage in their life. The town has a wealth of accommodation from 5-star hotels, great quality guest houses, small family hotels, even self-catering cottages and apartments.
Whatever your budget for accommodation may be, we endeavour to personalise your trip to suit your specific requirements, click here to find out more.